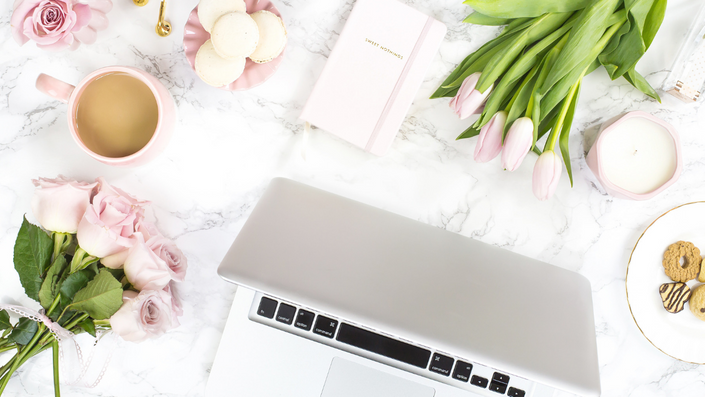 FLEURSOCIETY MEMBERSHIP
Get the Education, Resources, and Support You Need to Grow Your Business!
Get on track with monthly resources and accountability that will help you grow and sustain a profitable floral business.
TIRED OF GUESSING AT HOW TO BUILD A BETTER BUSINESS?
Had it with trying to keep up with everything EVERYONE else is doing?

STILL NOT SEEING RESULTS?

LET ME SHOW YOU A BETTER WAY!
I get it. I've been there before. You've wasted countless hours and plenty of money trying to figure out how to grow your business and actually start making profits. Yet you continue to find yourself stuck.
What continues to get in your way?
Well, there are the courses that are outdated the moment you buy them.

The mailing lists overwhelming your inbox and let's face it, you never read.

Countless webinars you signed up for but never attended or watch later.

Maybe a few five-day challenges you didn't have time to get to.

Facebook Groups - holy moly- the Facebook Groups - that you joined but never engaged in.
Raise you're hand if you've gone down this rabbit hole...
Don't worry.
THERE'S SOME GOOD NEWS AND SOME BAD NEWS.
Here's the bad news...
You're wasting your time playing a guessing game you'll never win.
All of that precious time that you want to use for creating and serving and teaching and leading (basically, doing what you really LOVE to do) goes to researching how to grow your business. Let's face it, do you even know if that info is WORKING NOW?
Why not learn from those who have gone through exactly what you're going through?
Real. Current. Tested. Proven. Content.
Stop wasting time on the next shiny object.
You WANT to be creative. You WANT to be an artist, a teacher, a leader, and someone who lives their life with joy. You WANT to work with dream clients and MAKE MONEY in the process.
You WANT to spend more time doing what you LOVE and STOP spinning in the hamster wheel.
I figured out the recipe to growing a profitable business.
I'VE HELPED HUNDREDS OF FLORAL DESIGNERS DO THE SAME.
Just imagine having the tools - the education, resources, and support - you need to grow your business with ease. No more guessing, no more piecing it together, no more wondering if it'll work, and no more wasting time doing #AllTheThings with nothing to prove for it.
JUST IMAGINE HOW IT WOULD FEEL TO…
Attract your dream clients with ease so that you no longer have to say "YES" to everything that comes your way and dread the work later.
Consistently book more dream clients so that you can stay creative, love your work, and get paid your worth!
Streamline your business so that you have more time to do what you love and without spending hours a day trying to keep your head above water.
IT'S TIME YOU START RUNNING YOUR BUSINESS AND STOP LETTING IT RUN YOU!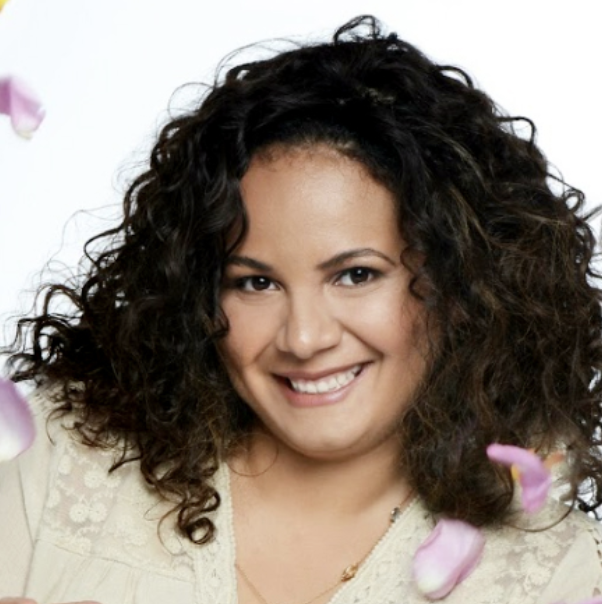 "As a new business owner, I'm so happy I decided to take the leap and invest in myself and my business education! Fleursociety has given me invaluable insight and resources to start my business off right and help me build a strong foundation. I am now light years ahead of where I thought I would ever be!"
- Leah, Designs by LRH
If you don't, it's a waste of time. And you, my friend, don't have time to waste!
You deserve the education, resources, and support you need to grow your business and stay encouraged along the way. You shouldn't have to spend your time guessing and trial-and-erroring and copy-and-pasting your way to business strategy that works.
THAT'S WHY YOU NEED TO JOIN THE FLEURSOCIETY MEMBERSHIP!



The FLEURSOCIETY Membership is the place to be for the education, resources, and support you need to grow your business.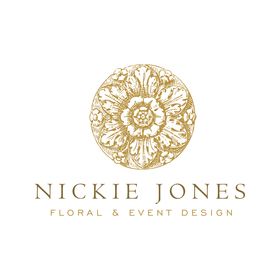 "I just wanted to thank you and tell you that the work you're doing matters and it leads to success if the knowledge is applied!"
- Nickie, Nickie Jones Floral & Event Design
I CREATED THE FLEURSOCIETY MEMBERSHIP BECAUSE I BELIEVE BUILDING A BUSINESS WITH A STRONG FOUNDATION IS KEY TO GROWING YOUR BUSINESS SUCCESSFULLY.

And, I believe learning together as a community, full of support and accountability is the best way to take ACTION to get RESULTS.

I'm going to share strategy to get your business back on track. To attract your dream clients. To develop a process for pricing and selling your worth. To put systems in place so you can get your life back. Really.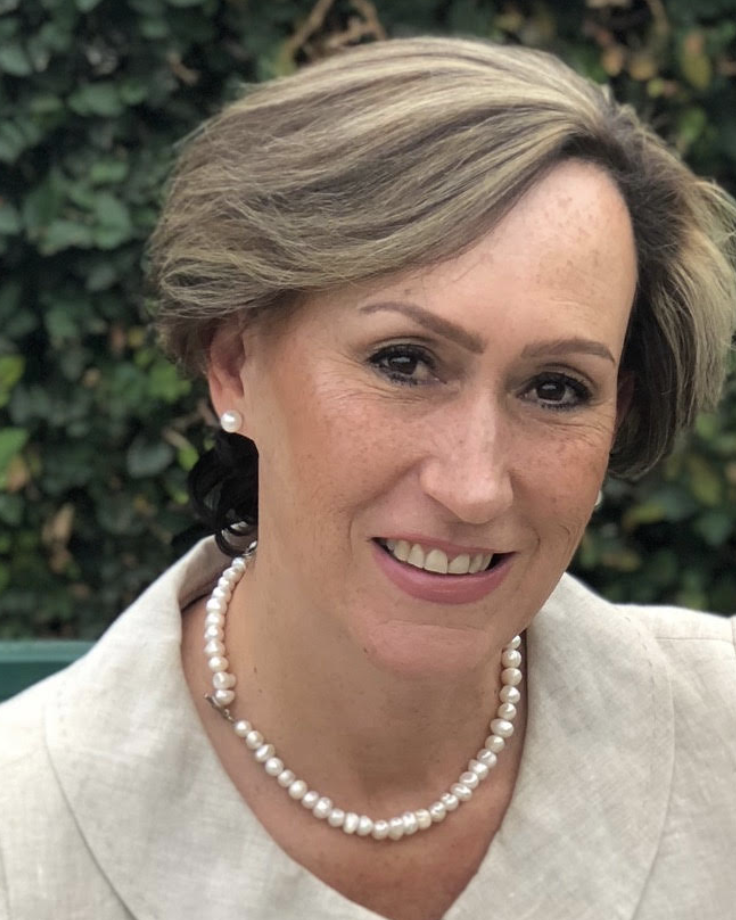 "Since joining Cristina has offered many Masterclasses and her offerings continue to grow. I am so grateful that she offers her experience and knowledge so we can learn from her successes (and mistakes) and grow our business quickly! My business is growing and I look forward to Cristina's continued education and support!"
- Elsa, Verde Olivo Floral
This online community gives you access to my tested, proven, and fool-proof strategies for building a profitable and sustainable business.
HERE'S WHAT YOUR MEMBERSHIP INCLUDES...
✓ Monthly content guides and templates
✓ Access to all webinars and unlimited replays
✓ Monthly Masterclasses
✓ Monthly Challenges
✓ Private Facebook Group
✓ Special Bonuses + Surprises + Members Only Events
LET'S BE HONEST...

YOU NEED MORE THAN INFORMATION THAT JUST SITS THERE. YOU NEED A COMMUNITY THAT IS GOING TO INSPIRE YOU TO TAKE ACTION AND HOLD YOU ACCOUNTABLE.
You don't need to keep doing what you've always done (that won't get you new results).
You don't need to obsess over your competition and keep comparing yourself to the ground.
You don't need to feel frustrated and overwhelmed anymore.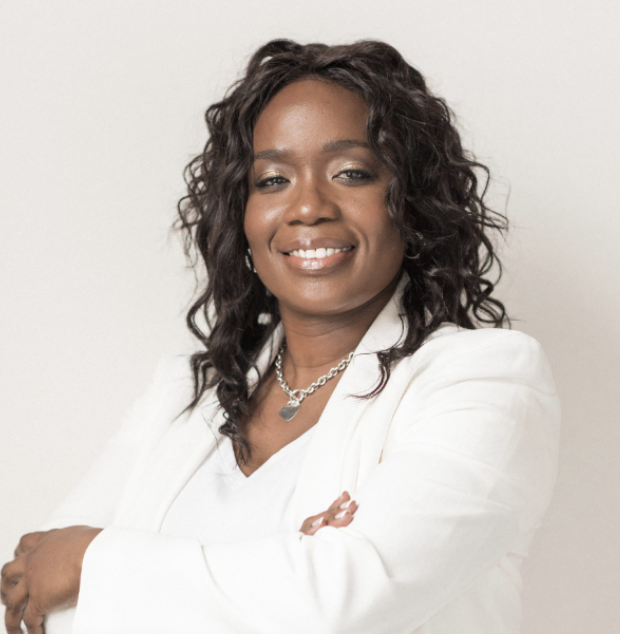 "The investment was worth it! This is no-fluff useful information to help organize your floral business. I have used one of the email templates and booked a client with it. I'm still working through all the tips and I'm very, very pleased with my purchase!"
- Adizat, Klassy Kreations
What you need is action packed strategy to pave the way for business growth- once and for all.
You can do this - YES YOU - it's not as complicated as you may think.
You can create create systems and strategy with ease, so that you can finally start seeing the results you deserve.
You need a place to access proven and tested trainings, actionable and effective resources, and top-notch support to guide you along the way. Did I mention accountability yet? You also get that.



Because, let's face it. Trying to grow your business without any help or support hasn't worked as well as you'd hoped up until this point, so why would you keep going at it alone?
If you don't do the work, you don't see results.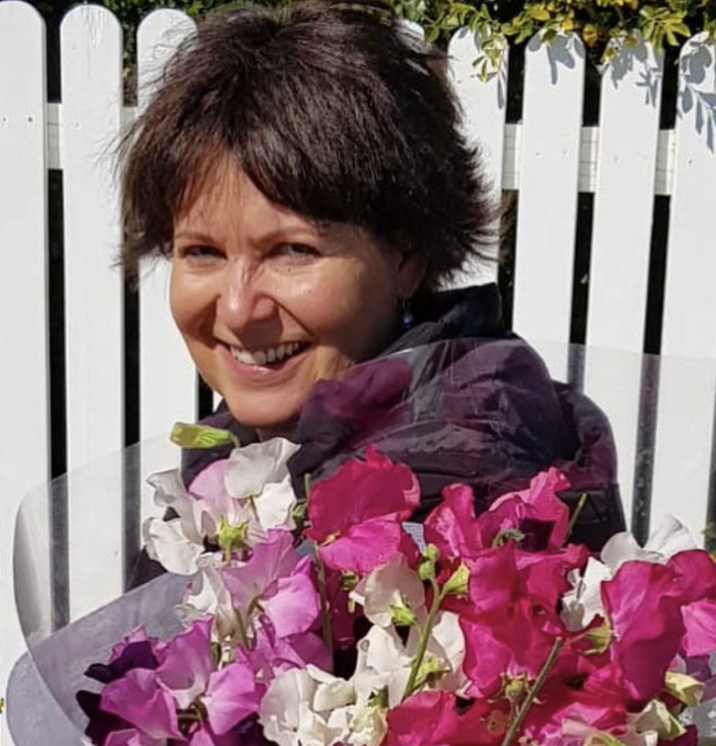 "Amazing community and educators! Cristina is so authentic, generous, smart, organized and inspiring - and although I've been in this game for a long time (and sometimes thinking I pretty much know what I need to know), I always walk away knowing more!"
- Debbi, Dragonfly Floral Design
ENOUGH IS ENOUGH! YOUR BUSINESS DESERVES MORE.
YOU DESERVE MORE.
When you join the FLEURSOCIETY MEMBERSHIP today, you'll get instant access to all of this:

1:
MONTHLY CONTENT GUIDES + TEMPLATES

Filled with the info you need to complete each task and get started right away. Each guide relates to the monthly topic and gives you all the resources you need to make things happen. No more guesswork! You will have more time to do what you love - create, design, teach, or just relax for once.

2: ACCESS TO ALL WEBINARS + REPLAYS
If you sign up for the LIVE webinars but never find the time to attend or watch the replay, no worries. Included is unlimited access to the REPLAYS in case you miss them. You can watch and rewatch as many times needed and at your own leisure.


3: MONTHLY MASTERCLASSES
Each month, I'll invite other industry experts to bring you content that includes topics like SEO, legal, marketing, pricing, selling, social media, content creation, productivity, and much more! If you can't attend LIVE, don't worry, they're recorded so you can listen to them over-and-over again...

4: MONTHLY ACCOUNTABILITY CHALLENGES
This community isn't just about learning - it's about taking action! Each month you will receive an accountability challenge that's focused on the monthly topic and getting you results FAST. These challenges are fun, easy to implement, and will finally get you unstuck.

5: MONTHLY LIVE COACHING CALLS
Each month, I'll coach two members online during this live 60-minute hot seat call. All members are welcome to listen in, even if you're not in the hot seat. All calls are recorded and available for replay access at any time.

6: MONTHLY LIVE Q+A'S
Each month, I'll be live in our private community answering your member questions. You can submit your question ahead of time or tune in live and ask questions about what you're learning and implementing in the membership framework. All lives will be available for replay access in the group.

7: A SUPPORTIVE ONLINE COMMUNITY
Our private Facebook Group is the perfect place to connect with one another, ask questions, get answers, and discover the motivation you need to keep growing your business. You'll get instant access to this group so that you never feel alone or lost ever again!

8: BONUS BUSINESS AUDITS
This community isn't just about learning - it's about taking action! Our team will be completing business audits for members on anything from your website, social media, systems, workflows, etc. You'll get direct and constructive feedback on how you can change or improve your overall strategy!

9: BONUS CONTENT BOOST DAYS
As a member, you'll have access to exclusive member's only Business Boost Days to get your content in front of more people online. You will get the opportunity to have your blog posts, pins, and social media posts shared and engaged with. Boost Days will help you reach more of your dream clients, connect you with other members, AND give you the guidance and confidence you need to stay consistent and expand your reach!

10: BONUS MEMBER MENTOR SESSIONS
Each month, members will share their biggest wins, success stories, tips, and insight within our community. This is your chance to become an expert and share what's working well and delivering results for your and your business.

11: SPECIAL BONUSES + SURPRISES + LIVE EVENTS
As our community grows, we'll add exciting bonuses and surprises like bonus content, book club, freebies from my friends in the industry, discounts on my favorite software and tools, and promotions on our online shop and live events. But, you've gotta be a Member for the fun stuff!

12: PRIORITY ACCESS
You'll get early access to any upcoming event, webinar, masterclass to ensure that you secure your seat and get the lowest rate possible!

13: SHOP MEMBERSHIP RATE
As a member, you will get special membership rates in our online shop. Get your hands on courses, resources, templates, and replays at an exclusive rate!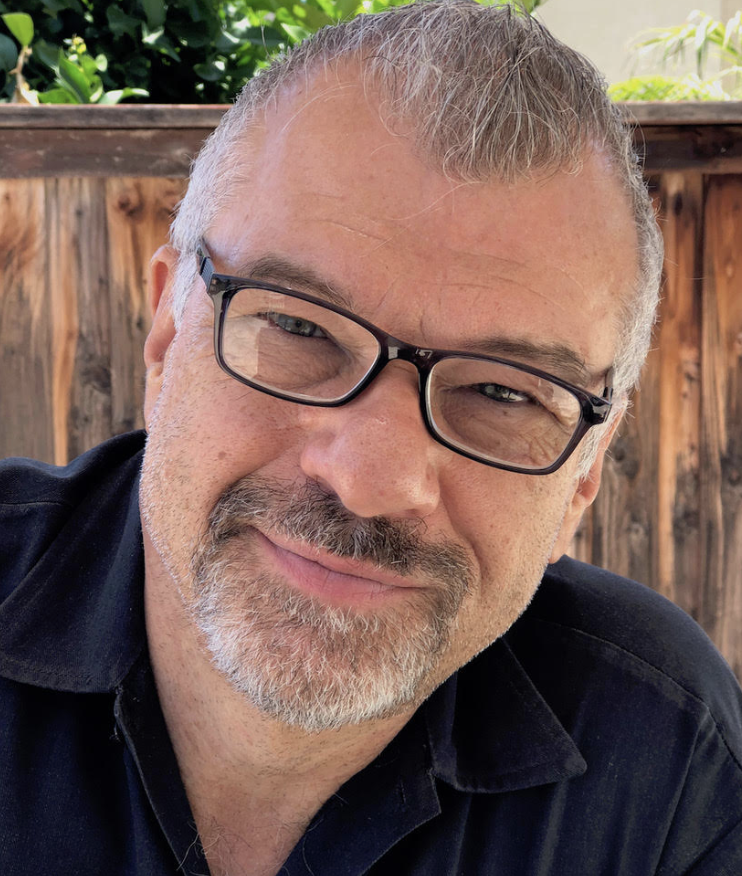 "Since joining Cristina has offered many Masterclasses and her offerings continue to grow. I am so grateful that she offers her experience and knowledge so we can learn from her successes (and mistakes) and grow our business quickly! My business is growing and I look forward to Cristina's continued education and support!"
- Dan, Verde Olivo Floral
FULL PAYMENT PLAN

1 YEAR UNLIMITED ACCESS
$770 / YEAR
Monthly Guides + Templates

Twice Monthly Webinars + Replays

Monthly Masterclasses

Monthly Accountability Challenges

Monthly LIVE Coaching Calls

Monthly LIVE Q+A's

Private Facebook Community

BONUS Business Audits

BONUS Business Boost Days

BONUS Member Mentor Sessions


Special Bonuses + Surprises

Priority Access to Annual Summit Events

Membership rate on future Fleursociety purchases
Here's why you need to do this now...
Not taking action, is another moment you stay stressed and frustrated in your business.

You will have self-doubt knocking at the door because your business is running you.
You will want to throw in the towel because you're so overwhelmed by your clients.

Worst of all, you will begin to resent your work, clients, and your business.
What would it be worth to you and your business if...

✓ You could be productive and efficient without spending so much more extra time in your business?
✓ You could spend more time being present in your life, and less time playing "catch up"?
✓ You could find balance in your life and have time to take care of YOU for once?
✓ You could spend more quality time with your family or friends and stop feeling guilty for having to work all the time, answering emails, meeting with clients, and so on...?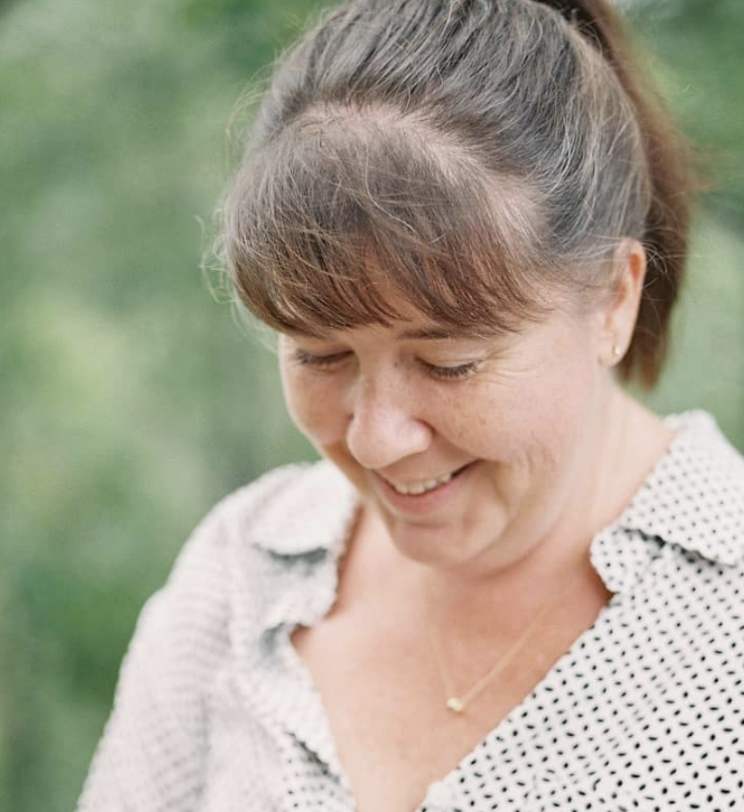 "Valuable knowledge has always been gained with Fleursociety. I always learn something new. The welcoming environment, real time chat/questions, and talented presenters make for a great learning experience."
- Shirley, Sugar Snap Events
More time. More satisfied clients. More referrals. More balance. More peace of mind. More life.
This is what I want to help you accomplish today and moving forward in your business!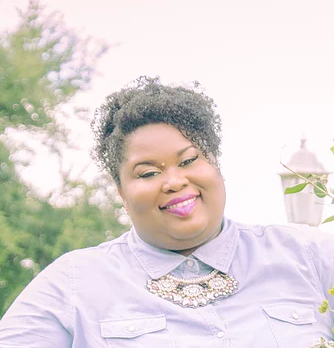 "You are so AMAZING!! Thank you so much for all that you do."
- Renée, Lush Floral Style
MONTHLY TOPICS
January: Business Planning

February: Branding
March: Web Presence
April: Social Media

May: Legal
June: Selling
July: Pricing
August: Client Experience
September: Marketing
October: Systems
November: Diversified Income
December: Productivity
*Topics subject to change and will vary each year.
So what are you waiting for? It's time to up-level your business, be more efficient, and start converting more of your dream clients!
Your Instructor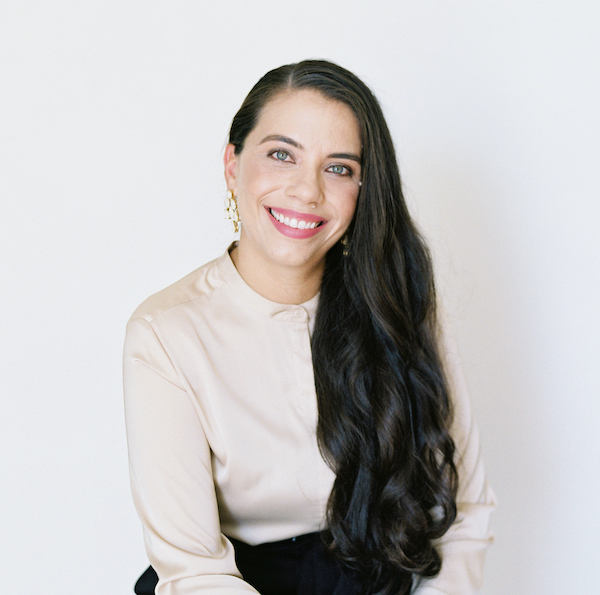 I'm Cristina Barragan, Owner and Chief Creative Officer at Posh Peony and I have always had a love and passion for all things floral and design. In 2005, I started teaching elementary education and at the same time, launched my full-time floral business. It was a balancing act, to say the least! Over the years, I have built my business from the ground up with no formal training or education. It was all a learning curve that I have been able to streamline over the years. I have been able to grow and scale my business which has allowed me to pursue my love of teaching in the event industry. Today, we are a boutique style studio that provides full-service design and educational workshops at a local and international level. Through my education business; Fleursociety, I am able to empower floral designers and entrepreneurs on how to build better businesses. Being able to serve my clients well, teach aspiring business owners, and promote community in the event industry is the greatest joy!