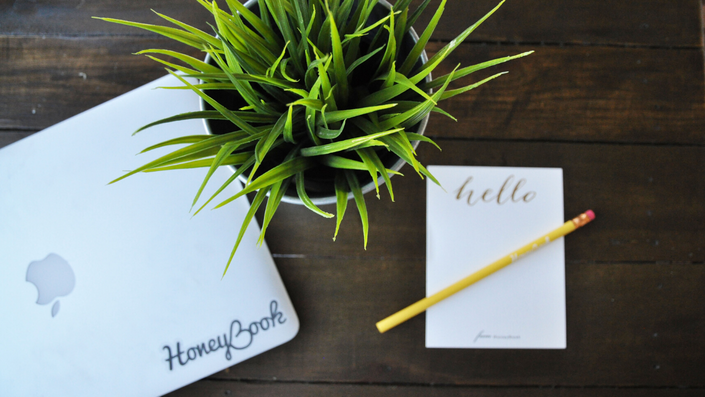 HoneyBook PlayBook
Learn How to Streamline and Automate Your Creative Business!
Your business might be pretty, but are your systems or client experience?
Which one of these can you relate to?
You're an entrepreneur working harder not smarter.
Your client process is unorganized and you have no real systems in place, which means you always feel frustrated and overwhelmed with things to do.
Your creative process is not streamlined, thus costing you many hours of work trying to catch up on deadlines.
Your clients NEVER submit files or payments on time, which puts you in an uncomfortable situation having to continuously ask for things.
That sound like you?
OR...
You're a chronic FREE tool junkie.
You have tools, upon tools and/or you're old school and use WORD OR EXCEL, to run your business unproductively.
These tools might get the job done, but are you saving time?
You need simple and convenient.
You need ONE tool that can systemize your business so that your process is streamlined and automated. A tool that can send brochures, questionnaires, proposals, contracts, and manage your clients all in ONE place!
Guess what? Both scenarios need the same solution: HONEYBOOK.
HONEYBOOK is an all-in-one business and client management suite for creatives. You can:
✓ Send brochures and questionnaires
✓ Send and sign proposals, invoices, and contracts
✓ Manage your client projects with workspaces
✓ Create to-do lists, manage bookkeeping, track expenses and your time!
✓ Create and save templates for all your forms, documents, and emails
✓ Integrate HONEYBOOK with QuickBooks, Zapier, G-Suite, Calendly, and Stripe
✓ Create workflows for every type of project
✓ Create payment schedules, auto-reminders, and allow clients to give you tips!
✓ Brand everything with your colors, photography, and logo
✓ Generate reports so that you always "know your numbers"
✓ And so much more!
You can have all of that for as low as $34 per month..yes no joke!
No more logging in to multiple tools, paying hundreds of dollars to use all of them, or losing your precious time being inefficient in your business.

HONEYBOOK PLAYBOOK, will show you how to use all of these features effortlessly!
Are you ready to streamline and automate your business?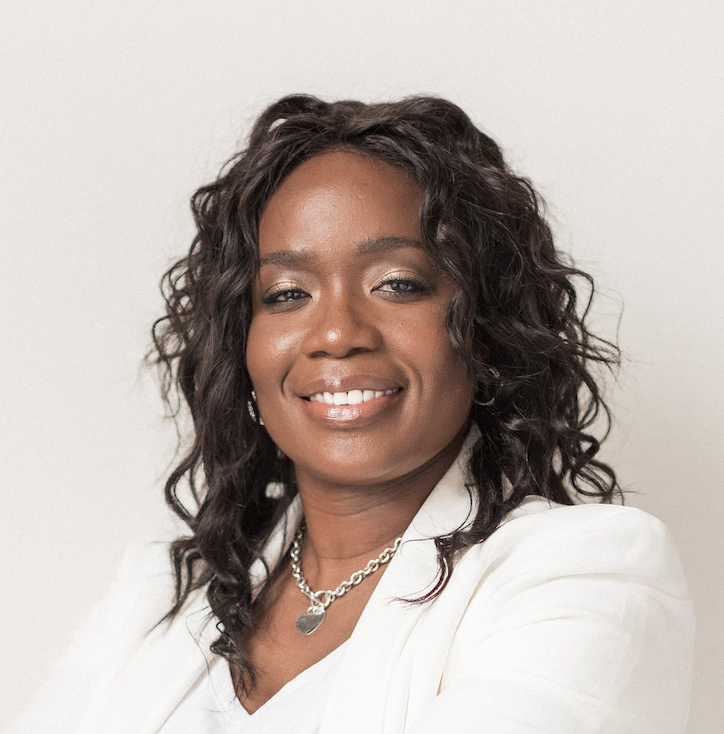 "I bought Cristina's HB play book and I must say the investment was worth it! This is a no-fluff document full of useful information to help organize your floral business. I have used one of the email templates and booked a client with it. I'm still working through all the tips in the document and I'm very, very pleased with my purchase!"
- Adizat Eko, Klassy Kreations
So, you're probably asking yourself....
Why invest in this course, if I can figure it out all by myself?
HONEYBOOK is super user-friendly, but the truth is that it comes with a bit of a learning curve. Sure, you can get all the basic stuff up and running very quickly. But do you have systems and strategies in mind on how to use each feature?
Many creatives join, explore for a few minutes and never log in again.
Why?
Because they don't "have the time" to learn how to use it.
Don't worry.
I've done all the figuring out for you!

And you know what else? I don't just show you how to use and set up HONEYBOOK through this course.

You'll ALSO learn how to:
✓ How to streamline your client process by creating templates that you can use quickly and again and again.
✓ How to set up systems using forms and templates to automate processes and save you time.
✓ How to create and manage workflows so that you can set boundaries and expectations for each client to ensure that you create a positive client experience from the start!
✓ My automated HONEYBOOK follow-up system to bring you testimonials, up-sells, and more referrals into your business.
In this 14 module course, you will learn how to fully set up your HoneyBook account and implement strategies to get your business up and running with email templates, workflows, and automation.
TEMPLATES
1 Inquiry

50+ Emails

1 Onboarding Series

1 Brochure

3 Questionnaires

1 Proposal

1 Contract

1 Workflow
FRAMEWORK PROCESS
Inquiry

Proposal

Contract + Payment

Consultation

Client Experience

Workflow
INCLUDES
14 Modules

Templates

Frameworks

Video tutorials

Printable Files

Private FaceBook Community
DETAILS
Self paced curriculum

Updates + notifications

Lifetime access

Save 60+ hours of work and get your life back!
Your business is about to Up-LEVEL like you have never imagined...
✓ Your clients will respond fast and adhere to all the deadlines to make your planning seamless and on time!
✓ You can start charging your worth and your value (hello, premium pricing!) because you provide an elevated experience.

✓ Late payments? What late payments? You will never need to hunt down your clients for money!
✓ Take the guess work out of all your business systems! Start spending time in your zone of genius and not in all the frivolous tasks automation can take care of!
✓ Your clients will rave about you after their event is over because you not only provided them with amazing work, but also an incredible experience. They will keep singing your praises to their friends and family for years to come!
Here's why you need to do this now...
Not taking action, is another moment you stay stressed and frustrated in your business.

You will have self-doubt knocking at the door because your business is running you.
You will want to throw in the towel because you're so overwhelmed by your clients.

Worst of all, you will begin to resent your work, clients, and your business.
What would it be worth to you and your business if...

✓ You could be productive and efficient without spending so much more extra time in your business?
✓ You could spend more time being present in your life, and less time playing "catch up"?
✓ You could find balance in your life and have time to take care of YOU for once?
✓ You could spend more quality time with your family or friends and stop feeling guilty for having to work all the time, answering emails, meeting with clients, and so on...?
More time. More satisfied clients. More referrals. More balance. More peace of mind. More life.
This is what I want to help you accomplish today and moving forward in your business!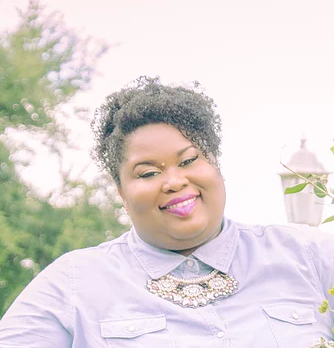 "I got the playbook at the beginning of this year and my business has grown tremendously because of the streamlined processes and quick turn around I learned from you. I can't thank you enough. You are so AMAZING!! Thank you so much for all that you do."
- Renée Givens, Lush Floral Style
Course Curriculum
Welcome to HoneyBook PlayBook: START HERE!
Available in days
days after you enroll
Let's Connect!
Available in days
days after you enroll
Module 1: Setting Up Your Business Front and Back-end
Available in days
days after you enroll
So what are you waiting for? It's time to up-level your business, be more efficient, and start converting more of your dream clients!
Your Instructor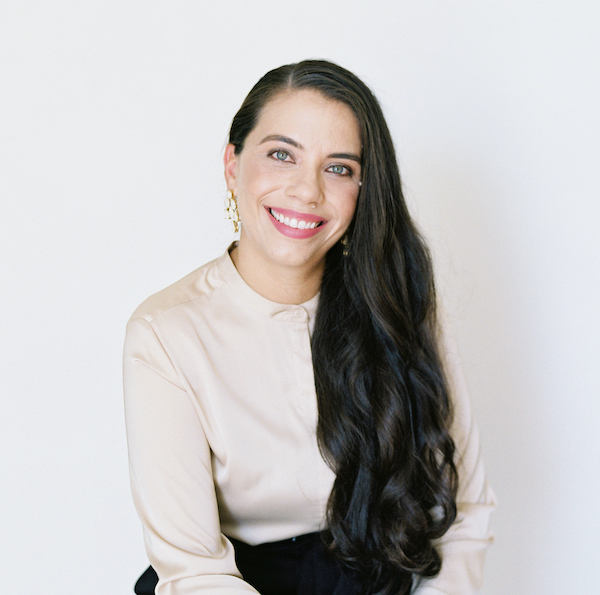 I'm Cristina Barragan, Owner and Chief Creative Officer at Posh Peony and I have always had a love and passion for all things floral and design. In 2005, I started teaching elementary education and at the same time, launched my full-time floral business. It was a balancing act, to say the least! Over the years, I have built my business from the ground up with no formal training or education. It was all a learning curve that I have been able to streamline over the years. I have been able to grow and scale my business which has allowed me to pursue my love of teaching in the event industry. Today, we are a boutique style studio that provides full-service design and educational workshops at a local and international level. Through my education business; Fleursociety, I am able to empower floral designers and entrepreneurs on how to build better businesses. Being able to serve my clients well, teach aspiring business owners, and promote community in the event industry is the greatest joy!